Daniel Méndez
Co-Director
I'm Associate Professor at the Blekinge Institute of Technology, Sweden, and senior researcher at fortiss, Germany, working on empirical software engineering. I coordinate a lot but can't even handle my own calendar. Beer is natural to Germany and so is science, so why not bringing both worlds a bit...
Lloyd Montgomery
Co-Director
I am a Software Engineering PhD student interested in exploring what simple tools can do to improve complex processes. When I'm not in the office, I enjoy squash, badminton, billiards, video games, and beer. Interested in Software Engineering or any of the above? Let's chat over a pint!
Franziska Sattler
Social Media & Comms
I'm a vertebrate paleontologist from Berlin, with a strong interest in education, women in STEM, science communication and open access. For the past 8 years, I was a researcher and graduate student at the Museum für Naturkunde Berlin where I studied T.rex for my Master of Science.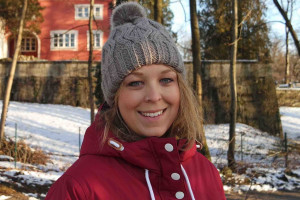 Ellen McAllister
Sponsorship
For my PhD, I'm looking at how cells of the immune system adapt to the different challenges they encounter in the body. I hope Pint of Science inspires people to get curious about the world and all the amazing things in it!
Sandra Bloem
Social Media & Comms
I am a communication and marketing manager with a degree in audiovisual media. Since working for a company that has its focus in the aerospace industry, I tried to connect deeper with different science fields and interesting people. Thus for me, pint of science is the perfect organisation to become ...