Tobias Ludwig
City Coordinator
I am a PhD student working with bacteriophages and antimicrobial peptides. When I'm not trying to kill bacteria in the lab, I'm writing scientific articles and communicate science. Making science understandable and interesting for everyone is my passion and mission!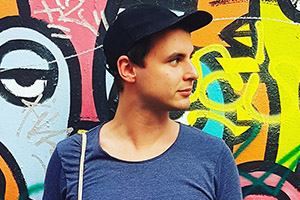 Lukas Finzel
Publicity & Comms Manager
Hi, I'm a SciComm enthusiast with a background in biomedicine, who is fascinated by all facets of science and research. When I'm not busy advocating science, I also enjoy podcasts, fighting for LGBT+ issues and smashing the patriarchy.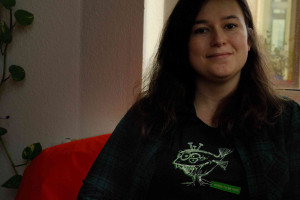 Anna Ender
Treasurer, Publicity & Comms Manager
I am a curious PhD student working in synthetic biology. Since genetic engineering is a much-debated topic, there is a need for elucidation and fact-based discussions. My way to win people for topics related to science is to sketch funny cartoons about biochemistry and my work in the lab.
Veronika J Schacht
Web Manager
Understanding the fate of man-made chemicals in the environment and their impact on human and environmental health got me hooked on science. I love to share and discuss my passion over a coffee or Kölsch. I'm super excited for the first PoS in Leipzig and look forward to some great science talk!