Michaela Meyns
Helgoland Co-ordinator/ Event manager Sailor's
I am a chemist working as a Postdoc at the Alfred-Wegener-Institute on Helgoland. My scientific interest is all things nano - especially nanoplastics. In my opinion, exciting and important science must be shared, same as good beer, so Pint of Science is a great combination of the two.
Christina Kieserg
Public Relations, Sponsoring
I´m Christina and I work at the school lab of the Alfred-Wegener-Institute at Heligoland. There I teach pupils about science and how important it is. To reach grownups I think a pint of beer is a good idea. Everybody likes it and it is nice to listen to talks and to discuss afterwards.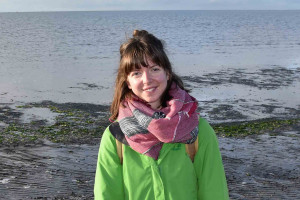 Elisabeth Gross
Social Media Manager
One year ago, I moved to Helgoland and started my PhD in phytoplankton ecophysiology in the context of global change. I was always fascinated by the sea and the role of the oceans for life on earth. Pint of Science is a wonderful opportunity to share the importance of protecting these fascinating bu...