Svenja Wegge
Hamburg City Coordinator, City Communications, Technology, and Merchandising
I'm a Recruiting Coordinator with a passion for organizing and learning new things. When I'm not working you can find me reading, knitting, drinking coffee or Beer. I'm always interested in broadening my horizon and am looking forward to having a chat with you over a Pint!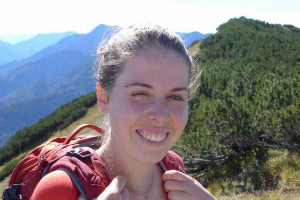 Dorothea Höpfner
Event Manager & Host
I am a postdoctoral research in biochemistry, investigating how specific bacterial proteins modulate the progress of infectious diseases. Outside of work I love classical music, climbing mountains, drinking coffee (and beer!) and learning new things. I am looking forward to meeting you over a pint!
Volodymyr Biryuk
Technology Manager
I am a PhD researcher with a passion for Software engineering and teaching. I joined Pint of Science as I believe that science has the potential to connect people in an exceptional way (especially with a pint in hand). Outside my profession, I enjoy sports, painting and cooking delicious food.
Inga Pfeffer
Speaker Coordinator
I'm a passionate scientist at the interface of chemistry, biology, and medicine - but I actually also see myself as a passionate artist in disguise! I burn for creative scientific thinking and sharing the knowledge. What do you burn for? Already curious to learn more over a pint!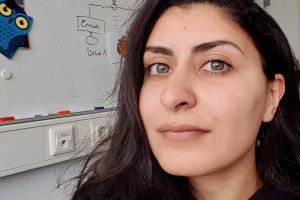 Abir Bouraffa
Event Manager
I am a Computer Scientist and PhD student hacking code comprehension in human minds. As the stereotype goes, coffee ist my beverage of choice. Love to get in touch over a hot brew in one of Hamburg's signature roasteries!
Lloyd Montgomery
Event Manager
I am a Software Engineering PhD student interested in exploring what simple tools can do to improve complex processes. When I'm not in the office, I enjoy squash, badminton, billiards, video games, and beer. Interested in Software Engineering or any of the above? Let's chat over a pint!