Lloyd Montgomery
Event Manager
I am a Software Engineering PhD student interested in exploring what simple tools can do to improve complex processes. When I'm not in the office, I enjoy squash, badminton, billiards, video games, and beer. Interested in Software Engineering or any of the above? Let's chat over a pint!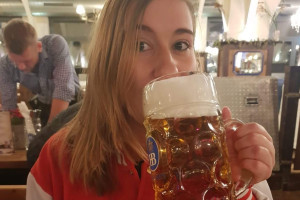 Glaucia Herzer
City coordinator
I am a virology PhD student in Hamburg. I used to attend PoS in Brazil, and since I love the concept (beer and science are 2 of my passions), I want to help bring PoS for more people, so I joined the team in Hamburg. Looking forward to having interesting talks over a beer with you!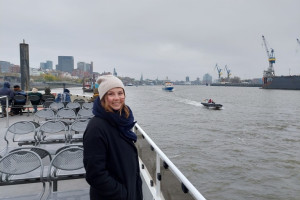 Jana Hey
Event manager
I am a PhD student of public health in Hamburg, working with neglected topical diseases. I think science communication is very important and I want to be a part of it, which I can do with PoS! I enjoy different sports, drawing, reading and music and I am always happy to meet new people.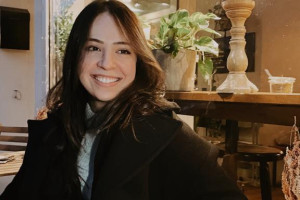 Nicolle Roesner
Event manager
I'm from Brazil and doing my masters in Politics, Economics, and Philosophy in Hamburg. This is my first time ever participating in and organizing the Pint of Science event and I'm really looking forward to seeing everything coming together. I enjoy talking about trending hot topics and expressing m…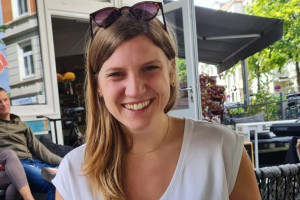 Charlotte Kriebel
Event manager
I'm a medical doctor by training and working in research on viral hemorrhagic fevers. I believe that science should be accessible to everyone. PoS is an amazing opportunity to bring scientific topics to people in a fun way. Outside of work, I enjoy running, good food, and -of course- a pint!