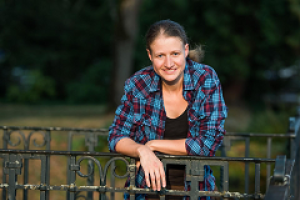 Theresa Schredelseker
City Coordinator
For her PhD, Theresa studied genetic factors during embryonic brain development in Freiburg. After working as Postdoc Coordinator at Uni Hamburg, she became Science Communication Officer at CENIDE, University of Duisburg-Essen. She thinks science is best discussed with a pint of dry-hopped pilsener.
Jule Krüger
Co-Coordinator, Website manager
I am a researcher at the University of Duisburg-Essen in the field of technology-enhanced learning and instruction. I believe that Pint of Science can enrich scientific outreach and discussion through its informal setting, and I look forward to the next event - see you there!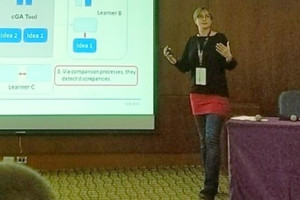 Lenka Schnaubert
Event Manager, Website Manager
I am a learning psychologist at the University of Nottingham. I research how people interact with each other and with technology in order to gain knowledge and skills. PoS is all about interacting and exchanging knowledge for the benefit of both scientists and visitors – best done over a pint!