Sabrina Patsch
City Coordinator
I am a theoretical physicist and did my Ph.D. at Free University Berlin in the field of quantum technology. Now, I'm a journalist at a Berlin newspaper. I'm passionate about science communication and excited to be part of Pint of Science where scientists and science enthusiasts can exchange ideas.
Franziska Sattler
Event Manager
I'm a vertebrate paleontologist from Berlin, with a strong interest in adult education, women in STEM and science communication.
With Pint of Science, I finally have the perfect platform to make science more accessible for everybody and to share my passion and excitement with likeminded people.
Jun Hon Pang
Deputy City Coordinator
I am a biomaterial scientist, currently working as a postdoc. I believe that public engagement and effective science communication is as important as doing great science! I got to know Pint of Science since my studies in London - whats better than talking science and get inspired in a friendly atmos…
Viola Hollek
Event Manager
I am a PhD student working in cancer research at Charité Berlin. I love learning and talking about science, especially to see the big picture beyond my own research. That's why I got involved with Pint of Science, to give lots of people the opportunity to hear fantastic, interesting talks.
Juan Estupiñán Mendez
Event Manager
Originally a physicist, I'm now a PhD student at the Max-Planck Institute for Infection Biology. I think the best way of doing science is collaborating between different disciplines, but to make effective collaborations, you need to make people from different backgrounds feel excited about your rese…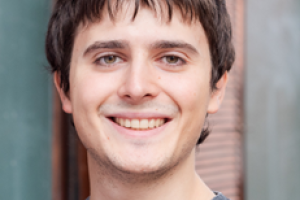 Javier Marchena Hurtado
Event Manager
I am doing a PhD in computational techniques for cancer research. I am very excited to be part of such a nice science festival, where science is discussed in a very relaxed way and accessible to everyone. This is my first experience in science communication but surely not the last one!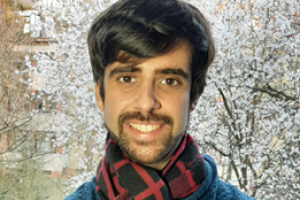 Fernando Gago Encinas
Event Manager
I am a Ph.D. student in quantum control and quantum information at Free University Berlin. I think scientific outreach is a necessary tool to bridge the gap between state-of-the-art research and all of us. And of course, it is always a lot of fun!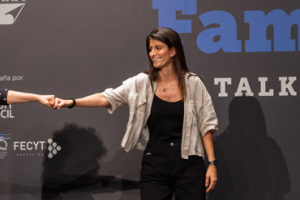 Laura Fincias Marín
Event Manager
Psychologist and methodological behavioural and health scientific.I am interested in scientific communication and updated learning. PoS uses an informal way to spread, the bars, place where people can share experiences and feelings, have fun, debate.... That is why I wanted to be part of this pr…