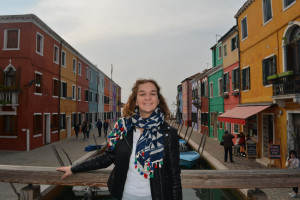 Sara Campos
Event Manager
I am 29-year old portuguese researcher, currently doing my PhD at the Max-Planck-Institute for Infection Biology (Berlin) in the topic of infection-driven carcinogenesis. Enthusiast about science communication, I am proud of being part of the Pint of Science team and motivated for the new projects a...
Viola Hollek
Event Manager
I am a PhD student working in cancer research at Charité Berlin. I love learning and talking about science, especially to see the big picture beyond my own research. That's why I got involved with Pint of Science, to give lots of people the opportunity to hear fantastic, interesting talks.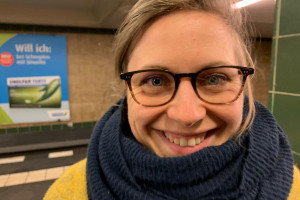 Friederike Kohrs
Event Manager
I'm a PhD student in the field of Neurobiology at the FU Berlin. I love to connect with people, learn about exciting new ideas and findings and spread my fascination for science, especially Neuroscience. I am relatively new to the field of science communication and think that Pint of Science is the ...
Juliane Meissner
City Coordinator
I graduated in journalism and worked as a science journalist - that's how I got passionate about science and science communication. Diving in the world of research is very exiting and inspiring for me.
Pint of Science brings together curious people and dedicated scientists in a wonderful atmospher...
Jun Hon Pang
Event Manager
I am a biomaterial scientist, currently working as a postdoc. I believe that public engagement and effective science communication is as important as doing great science! I got to know Pint of Science since my studies in London - whats better than talking science and get inspired in a friendly atmos...
Sabrina Patsch
Event Manager
I am a theoretical quantum physicist, shortly before finishing my PhD at FU Berlin. I am passionate about science communication and journalism. Therefore I am excited to be part of Pint of Science where scientists and science enthusiasts can get together over a beer like nowhere else.
Franziska Sattler
Event Manager
I'm a vertebrate paleontologist from Berlin, with a strong interest in adult education, women in STEM and science communication.
With Pint of Science, I finally have the perfect platform to make science more accessible for everybody and to share my passion and excitement with likeminded people.